Just a taste. Watch this space for more content added regularly.
Artisan food & drink producers in Bungay
You'll find a superb collection of fine artisan food and drink producers within just 3 miles of Bungay town centre - and a fantastic crop of award-winning producers within a 15 mile radius as 'near neighbours'. Be sure to look out for their delicious, carefully created, low-food-mile products on Bungay's shop shelves, baked with love into favourite foods and on café, restaurant, pub and takeaway menus throughout the town.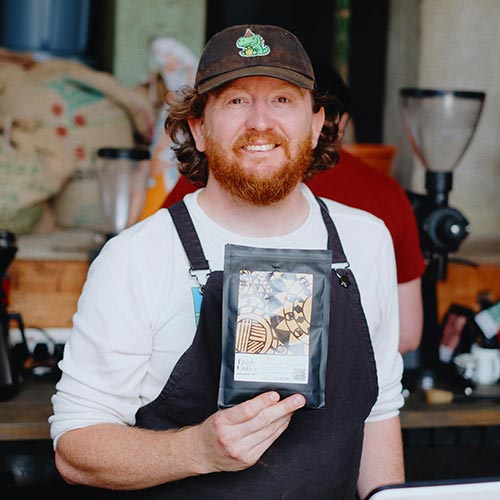 A

Etude Coffee Roasters and Café
Speciality grade, small batch roasted coffees from highest quality single-origin, fairly traded green beans. On-site roastery, unique café and courses by World Coffee Judge, Amir Montazer. Est. 2020.
Find out more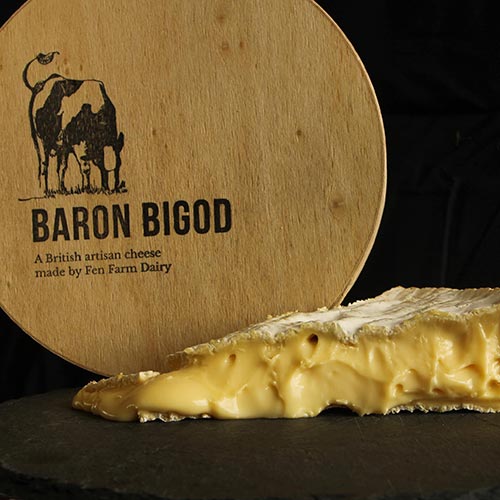 B

Fen Farm Dairy
A D F
Baron Bigod cheese (the UK's only unpasteurised brie-style cheese), raw cultured butter, cream, mascarpone, skyr, raw milk. On-site sales, plus.range of local products from veg and eggs to charcuterie. Est. 2011.
Find out more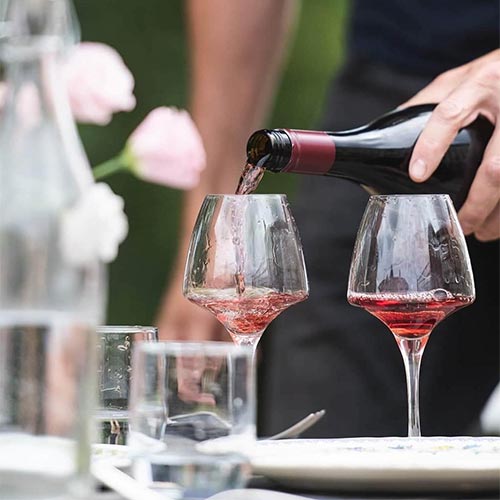 C

Flint Vineyard
B F
Premium English still/sparkling wines from 26,000+ vines. Informal or guided vineyard tours/tastings; winery tours; paired local produce lunches. Summer evening 'local legends' informal food/music events. Est. 2015.
Find out more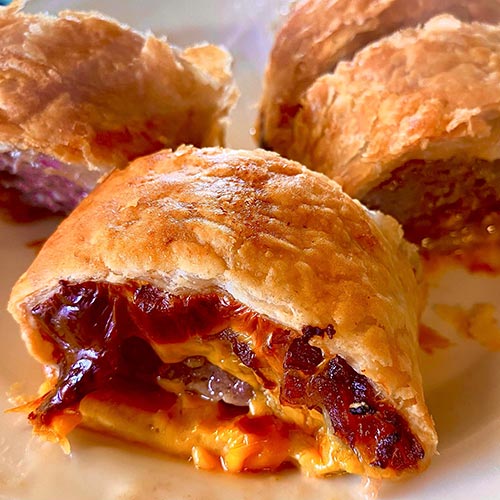 D

Maisebrooke Farm
A B F
Growers/producers/on-site butchers of quality wild boar, goat, rare breed meats. Also poultry, seasonal game. Well-stocked farm shop and café. Locally sourced veg, free range eggs; local pies; pastries. Est. 2010.
Find out more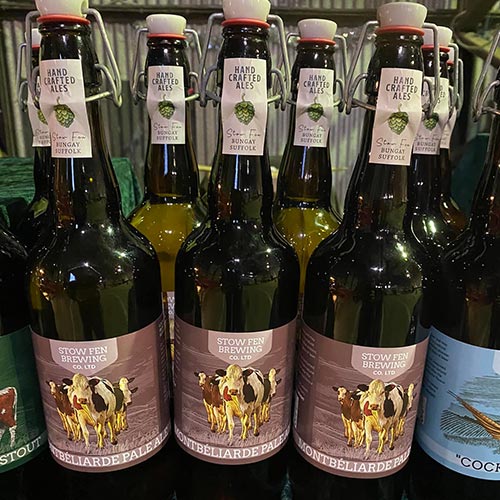 E

Stow Fen Brewing Co Ltd
Handcrafted draught/bottled beers, ales, porters micro-brewed from Marris Otter barley grown/malted locally in The Saints. Click & collect. Tours by appointment. Est. 2020.
Find out more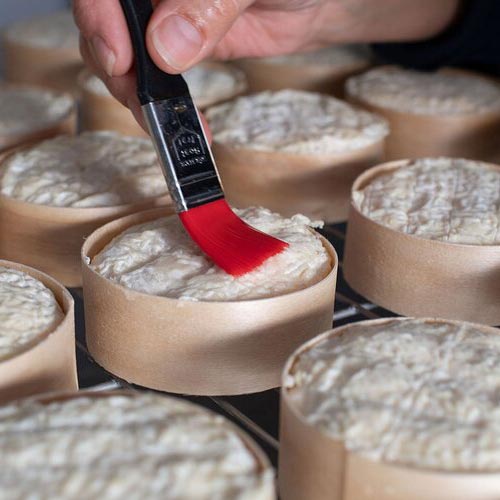 F

St Jude Cheese
A B D
Range of soft/semi-soft mould ripened/washed-rind/curd cheeses made from the high-protein, fresh, raw milk of a single herd of Montbéliarde cows at Fen Farm. Est. 2012.
Find out more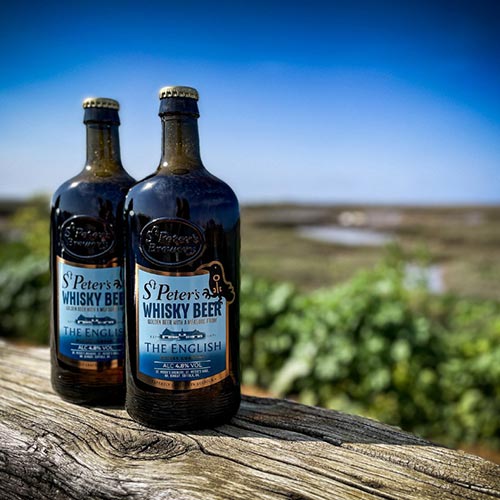 G

St Peter's Brewery
'Traditional' English cask-conditioned beers, ales, porters, fruit/honey beers (keg/bottle), including organic, vegan, alcohol-free, gluten-free craft ales. Guided 'talk & taste' site visits; tutored beer tastings. On-site shop. Est. 1996.
Find out more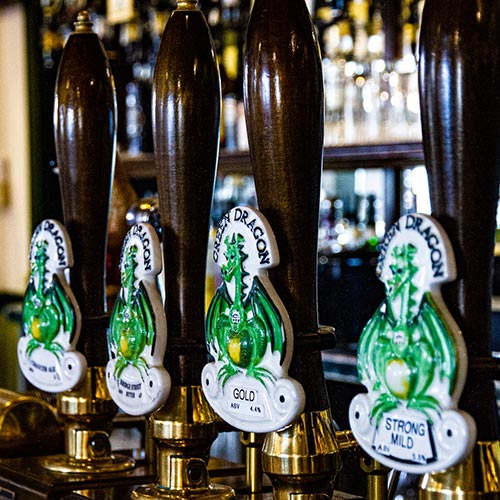 H

The Green Dragon Free House & Brewery
Cask-conditioned craft ales (draught, golden ale, mild) micro-brewed using whole cone hops, on-site milled local malt, own yeast. Friendly pub also serves local ciders, artisan international cuisine, owner's smokehouse cheese/ham. Music/ artisan street food events. Est. 1991.
Find out more
Artisan food & drink producers near Bungay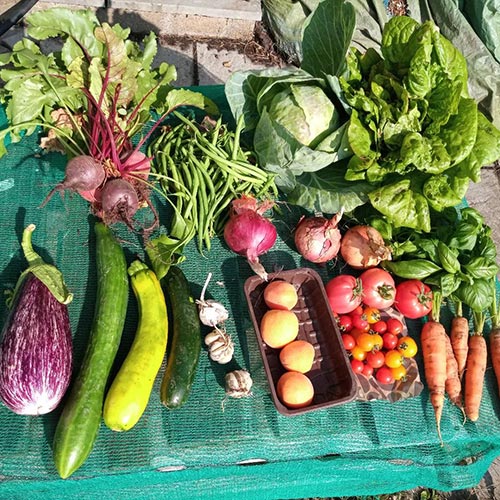 Berry Farm
3mi/4km
Red Poll beef and 'Greengrow' fresh vegetables from a co-operatively owned holding, managed for wildlife habitat value/sustainable food production. Includes coppiced woodland and orchards. Est. 2005. Campsite/shepherd's huts.
Ilketshall St Andrew, Suffolk, NR34 8HR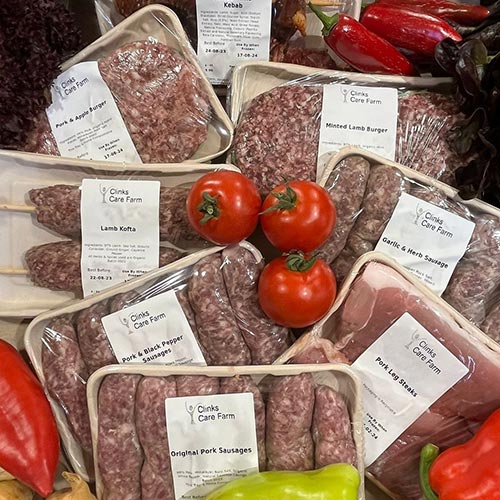 Clinks Care Farm
8mi/13km
Fresh seasonal produce, eggs, outdoor rare-breed pork and lamb from a social enterprise natural farm/therapeutic space environment supporting people to learn and grow. Est. 2010.
Toft Monks, Norfolk, NR34 0ET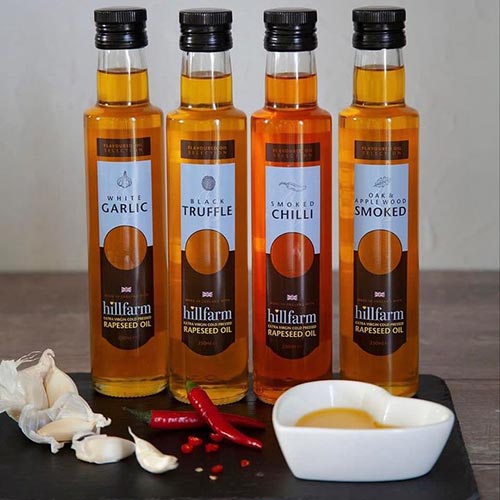 Hillfarm Oils
13mi/20km
UK pioneering cold pressed rapeseed oil, flavoured oils, salad cream, mayonnaises, and honey from farm managed for sustainability and wildlife habitats. Est. 2004.
Heveningham, Suffolk, IP19 0ED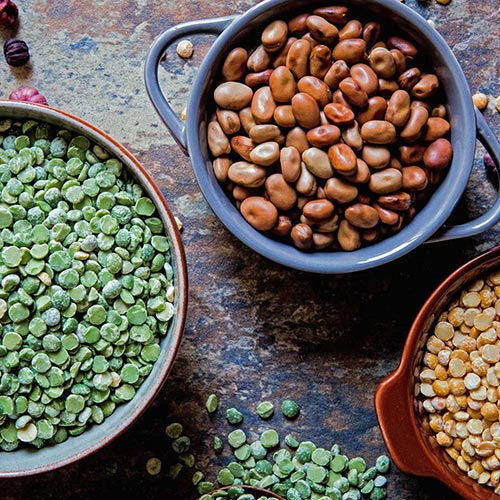 Hodmedods
10mi/16km
Canned/dried, roasted/fermented peas/beans, lentils, quinoa, grains from British farms passionate about agrodiversity of species, varieties of crops and creating healthy soils. Est. 2012 in Bungay.
Brampton, Suffolk, NR34 8DQ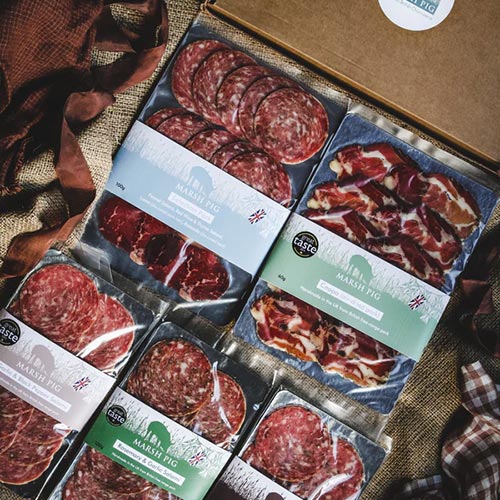 Marsh Pig
12mi/19km
Salami, chorizo and air-dried meats; all made from free-range and rare breed meat sourced from within East Anglia. Curing and smoking courses. Est. 2012.
Claxton Corner, Norwich, Norfolk NR14 7HU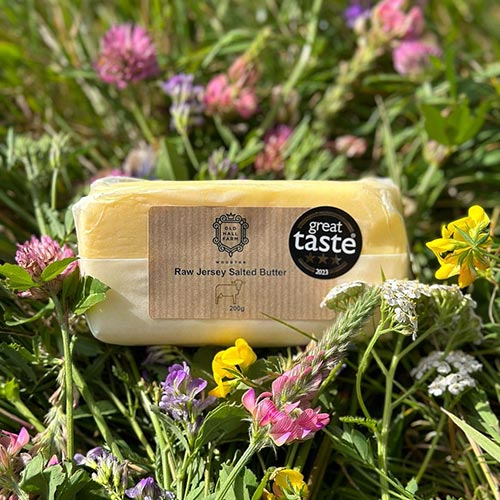 Old Hall Farm
5mi/8km
Raw milk, butter, cream from a Jersey cow with calf dairy/sustainable, biodiverse farm. Farm shop, café, butchers, delicatessen, vineyard. Est. 2016.
Woodton, Norfolk NR35 2LP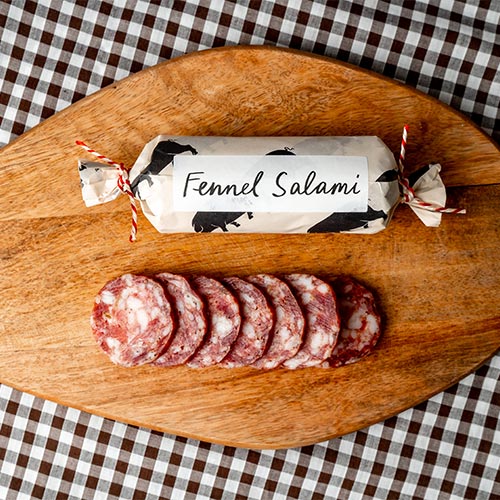 Sunday Charcuterie
15mi/24km
Small batch, single pig charcuterie - rare/native breed, free range pork products created via highly skilled whole pig butchery. Est. 2020.
Oulton Broad, Suffolk, NR32 3BE
Truly Traceable
10mi/16km
Pies/sausage rolls made from locally sourced/butchered game, venison, chicken, beef – ingredients which are fully traceable from animal to pie. Est. 2014.
Halesworth, Suffolk, IP19 8DS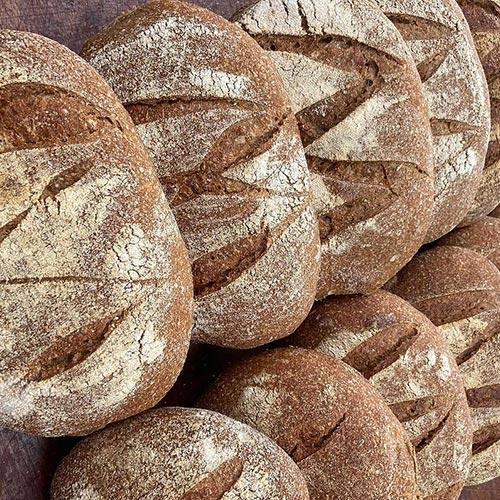 Wakelyns
12mi/19km
Fresh produce, bread, baked goods from pioneering organic agroforestry farm, local food production and horticulture hub. Events, courses, farm stay accommodation. Est. 1994.
Fressingfield, Suffolk, IP21 5SD
Farm gate sales/on-site shop
Dog-friendly
Drinks/refreshments
Special diets catered for (vegan, gluten-free, dairy-free)
Award-winning products
Award-nominated products
Art on show
Eat
Drink
Shop
Enjoy
Look out for the letters! - You'll find many of our

A-H

collection of Bungay-based, artisan producers selling or serving each other's products.