Back to listings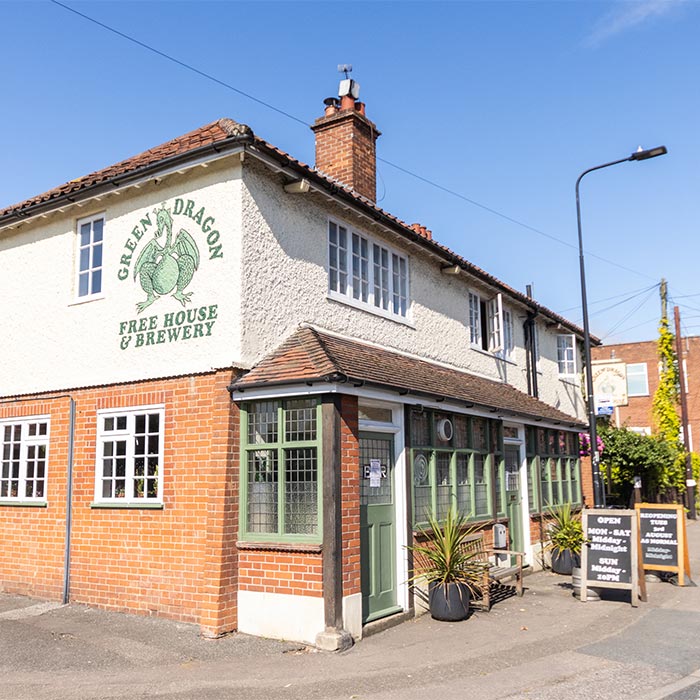 Green Dragon Free House and Brewery
Pubs & Bars
Bungay's Green Dragon is a locally celebrated institution – established in 1991 by brothers Robert and William Pickard – top quality beer, entertainment, and banter has been flowing since.
An on-site microbrewery produces five ales which are served alongside seasonal specials, craft beers, ciders, wines and spirits.
Hot food is served Thursday to Saturday from opening to 8pm with a menu that includes specials from around the world.
Sunday afternoons at the Green Dragon often feature live music by a mix of blues, folk, and pop bands.
29 Broad Street, Bungay, Suffolk, NR35 1EF
Google map
Monday12:00 - 00:00
Tuesday12:00 - 00:00
Wednesday12:00 - 00:00
Thursday12:00 - 00:00Serving food 12 – 8pm
Friday12:00 - 00:00Serving food 12 – 8pm
Saturday12:00 - 00:00Serving food 12 – 8pm
Sunday12:00 - 22:30