bungay-suffolk.co.uk
Just a taste. Watch this space for more content added regularly.
Bite-size trails, maps, food stories, artisans, inspiration and info
Celebrating artistry in food, drink and more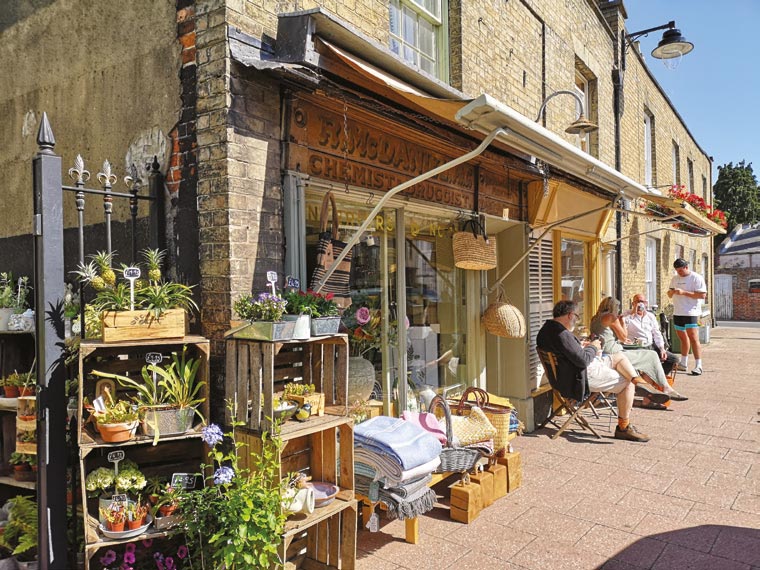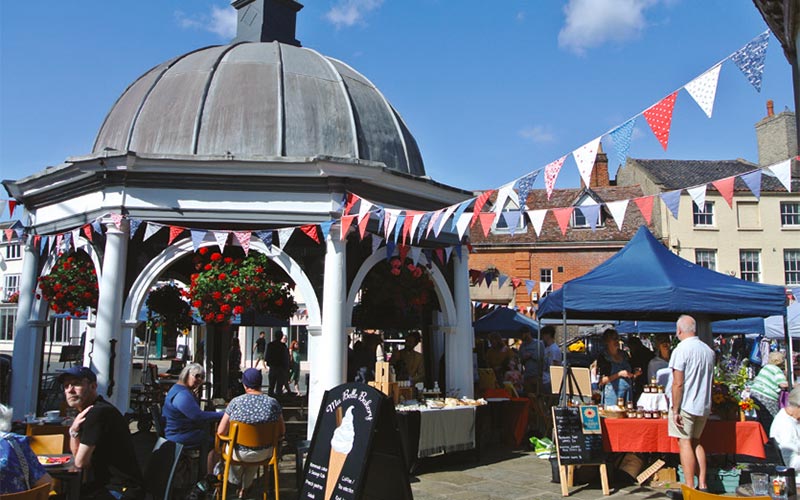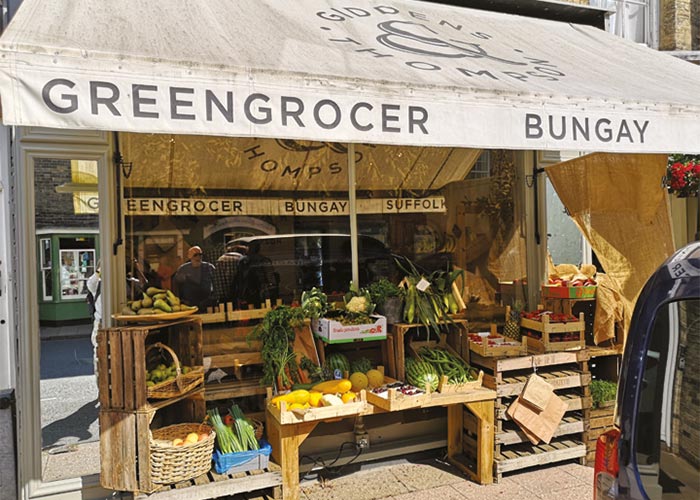 Bungay - a food & drink legend. From an impressive array of local food giants to an award-winning Green Dragon, Bungay is legendary when it comes to food and drink. In this market town where the Harry Potter novels were printed and the 'Black Dog of Bungay' once rampaged, the power of food provenance is truly a force to be reckoned with - and it doesn't take a wizard to work out why.
Nestling alongside the lush organic pastures and time-honoured vineyard slopes of the Waveney Valley, Bungay is in no rush to change its ways, but rather celebrate and restore them. Along 'Foodie Furlong' Earsham Street alone, there's a proper butcher, real bread baker, (surely a candlestick-maker), fishmonger, greengrocers and divine deli – a supportive artisan community, loving local at its finest, ready to share with a passion.
Visit. Shop. Eat. Enjoy!
From stalk to fork (... or glass!)
Grazing Bungay's in-town independents, farm shops or click & collect producer outlets isn't often just a feast for the eyes, but a mini, in person food masterclass too! In step with tradition, members of Bungay's caring foodie community are mainly real innovators in food and part of the Green Revolution. And they are as in tune with their customers as they are with the variety, distinctiveness and best farming practices of the countryside landscapes around them.
Why not pick up some top tips for choosing the perfect asparagus at Giddens & Thompsons greengrocers and learn how their Clinks Care Farm veg makes a difference in more ways than one? Or call by Pete the Baker's market stall for a Hodmedod flour artisan loaf and a few grains of 'breaducation'? With a pint or two from Stow Fen Brewery come insights into farm-malted Marris Otter barley, grown in the nearby 'Saints'. With a glass of white wine at Flint Vineyard, enjoy a whole bunch of tasting notes and a beautiful bouquet to match.
Take a look at our local and 'near neighbour' producers, plus our food and drink café, restaurant, pub and takeaway champions. What flavours will you savour?