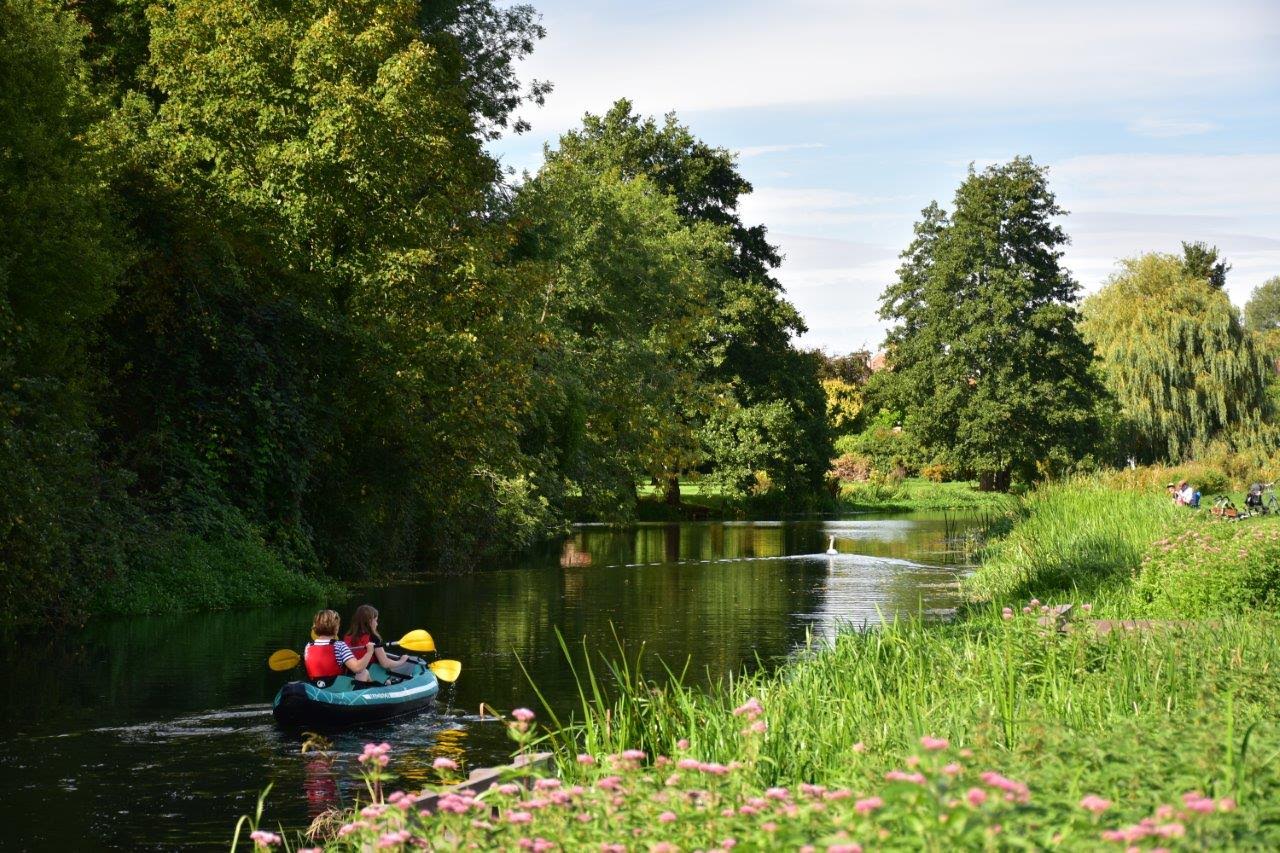 The River Waveney at Bungay is a popular destination for canoeing and, increasingly, paddle-boarding.
The river can be accessed from the caravan park at Outney Common and from the Staithe and Falcon Meadow.
There is no direct access for vehicles from the Staithe – the millstream bridge is unstable, making it unsuitable for vehicles to cross. There is very limited parking nearby on the roadside but if you do park here please be considerate of the people who live here. Better to be dropped off with your paddle-board and to then park at the public car park opposite the library on Wharton Street (accessed from Lower Olland Street).