Heritage Calling is an Historic England blog. Imagine our surprise when we found that Bungay's street signs featured in one of the entries!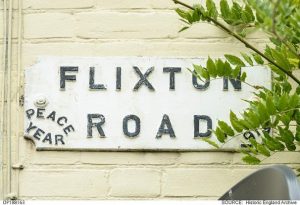 The blog discusses how we still see echoes from the Great War in our architecture and street furniture. Bungay commissions Harry Rumsby's Ironworks to cast new street signs depicting the Peace date.  If you look carefully you can see the Rumsby name on much of Bungay's ironwork – look out for storm drain covers and gratings.
The article can be read here.  (Scroll down to the end of the page).