Back to listings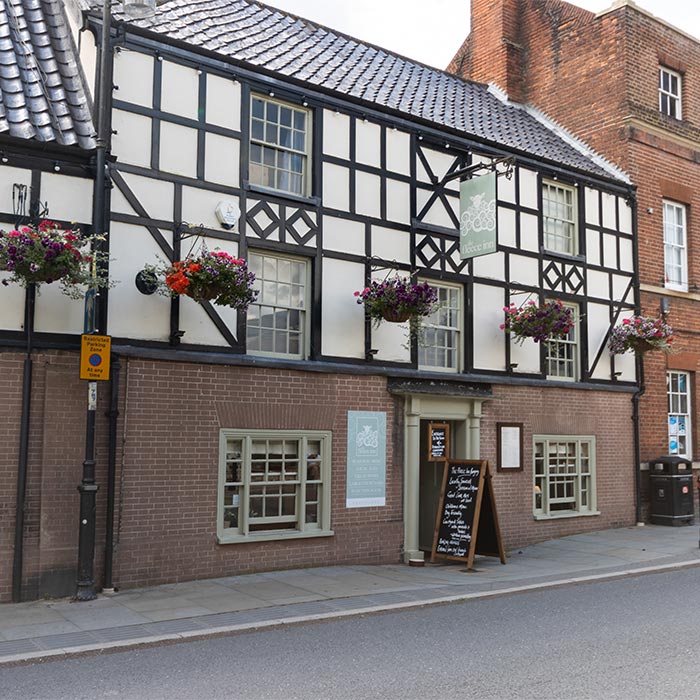 The Fleece Inn
Pubs & Bars
The Fleece Inn has been providing a warm welcome to locals and visitors alike since the 15th century; you can still find many of the original features of this charming old building. There is also a sunkissed courtyard to the rear; ideal for enjoying a pint in the summer.
An exciting range of local ales awaits that are rotated regularly along with a delicious wine list.

Our food menus change to suit the seasons and use the best of what the region has to offer.
We have a plethora of wonderful local produce and suppliers to choose from such as fresh fruit and veggies from Tacons and Clinks Care Farm, uniquely flavoured Alburgh ice creams, rare breed wild boar, venison and goat from David at Maisebrooke Farm, and beautiful fresh fish from Danny at Scaled Up Fish who also supplies Cliff at Earsham Street Fish Company just around the corner.
Although we are not a vegan, vegetarian or gluten free restaurant, we do try our best to cater for everybody.
Monday12:00 - 21:00
Tuesday12:00 - 21:00
Wednesday12:00 - 21:00
Thursday12:00 - 21:00
Friday12:00 - 22:00
Saturday12:00 - 22:00
Sunday12:00 - 20:00