Back to listings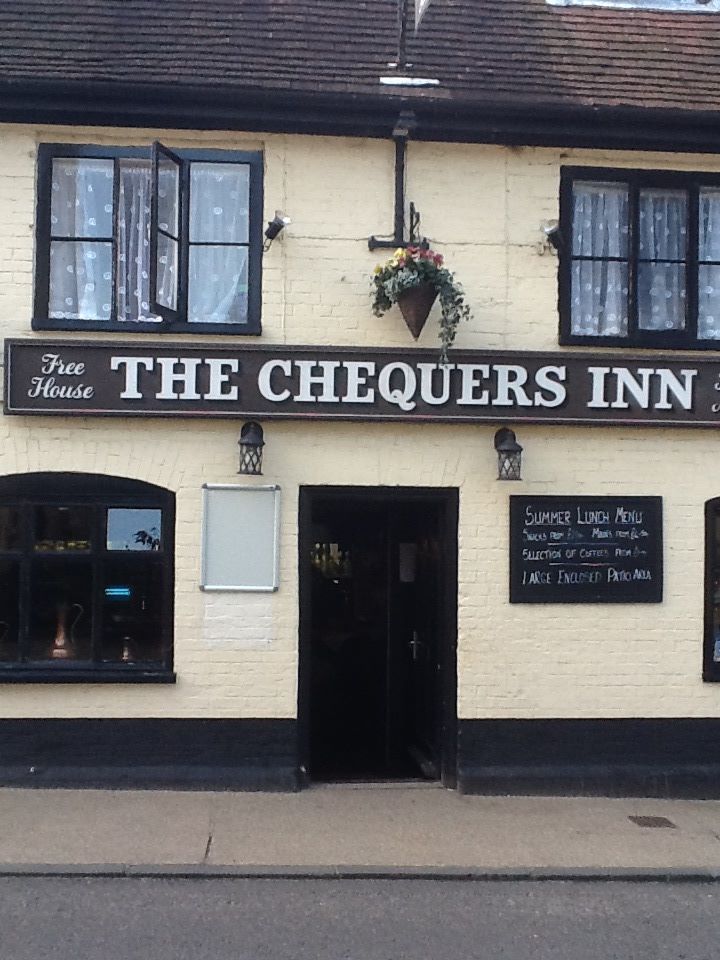 The Chequers Inn
Pubs & Bars
The Chequers is situated very close to the town centre on the distinctly colourful Bridge Street,  Dating from the 17th century it is one of the oldest buildings in Bungay, with two beamed bars and plenty of character.
The pub is very much a community pub, holding regular quiz and bingo nights, as well as live music.
It is freehold, which enables it to serve real ales from local breweries such as Bull of the Woods, Lagons and Stow Fen.
There is car parking alongside the pub which also has a spacious beer-garden.
Monday16:00 - 23:00
Tuesday16:00 - 23:00
Wednesday16:00 - 23:00
Thursday16:00 - 23:00
Friday16:00 - 00:00
Saturday12:00 - 00:00
Sunday12:00 - 22:00