Back to listings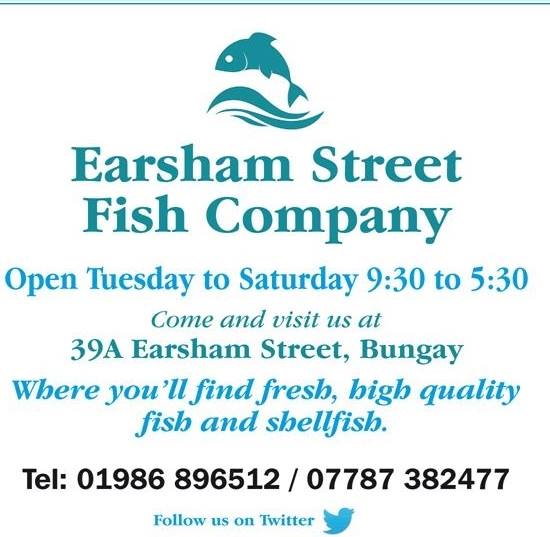 Earsham Street Fish Company
Where To Shop
We, Cliff & Lucy, pride ourselves on offering the freshest and highest quality wet fish, smoked fish and shellfish. We're passionate about fish and seafood, offering advice along with fabulous produce to inspire our customers to cook.
Before opening the Earsham Street Fish Company, Cliff had been working on the Lowestoft Fish Market for over 35 years when we had an opportunity to set up our own business.  Our first venture was a small unit in Diss, Norfolk and over the 2 years there we learned a lot about the retail side of the business.  When a shop became available in Bungay in 2015 we jumped at the chance. to move our business to our home town. 
Over Cliff's many years at the market he made lots of contacts and our superb suppliers work with us to offer such a large range of produce; we often have up to 60 varieties. 
We want to appeal to those who buy, prepare and cook fish on a regular basis and are a real "dab hand" in the kitchen, to those who are perhaps a little less confident and would like advice and inspiration.
39a Earsham Street, Bungay, Suffolk, NR35 1AF
MondayClosed
Tuesday09:30 - 17:00
Wednesday09:30 - 17:00
Thursday09:30 - 17:00
Friday09:30 - 17:00
Saturday09:30 - 17:00
SundayClosed