Why Join BEBA?
One of the things that makes Bungay unique is the fact that so much of what we offer is from small, local independent businesses.  Starting a new business, or trying to keep an existing business going when times get tough is often challenging, especially if there are other demands on our time, such as family or health issues.  Having the support of a network of other businesses facing similar challenges can be so helpful.
During Covid, BEBA was able to help all of our businesses by using this website as an information board – which businesses were open when, which were doing deliveries and to where, and when the world opened up again, BEBA was able to provide members with information on and access to grant funding that helped them get back on their feet.
The BEBA Committee are in constant touch with other organisations which enables us to disseminate information on any changes or events that might affect our businesses.  We now hold an annual Retailers Evening at the Fisher Theatre to which all members and town centre businesses are invited to listen to what BEBA and other organisations and businesses are planning for the year and to network and catch up with how everyone is doing.  The Fisher Theatre is easily accessible to everyone and all business owners/managers are welcome, whether to just slip in and find out what is going or use the opportunity to catch up with fellow business owners and sign up for any free training that might be on offer.
By joining BEBA you will become part of the network that actively promotes Bungay and its businesses, have access to information that could be important to your business and have the support of an association, and its Committee,  that is there for you and your business.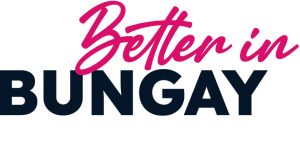 This website is the main visitor website for Bungay and contains a directory of almost all of Bungay's retailers and many other independent businesses.  As a member your directory entry enables you to include links to your own website and or social media accounts and a gallery of photographs of your business.  You can login at any time to update it, add new information or change the pictures: you have total control.  Or, you can ask us to do it for you.  You may generate more custom through your directory entry, but more importantly, your directory entry adds credibility and visibility to your business.
Membership is by annual subscription.
Meetings are held monthly on the third Tuesday of each month, 6.30pm – 8pm at the delightful Old Bank Tearooms in the centre of Bungay.  The AGM is held in March when the Committee is elected. All members are encouraged to stand for election and to attend meetings. The annual membership fee is also decided at the AGM. Currently it is £25.
Do join – we understand that you may not be able to come to many meetings; for that reason we may hold some meetings via Zoom, but you can always make your views known to any member of the committee to raise at meetings and you will always receive the minutes of the meetings so you will know what has been discussed.
Bungay is only going to get stronger, with more visitors, more residents and more businesses starting here; be part of Bungay's success story by joining BEBA.
@bungay.suffolk on Facebook and Instagram for updates!