The Bungay Events & Business Association (BEBA) was originally established in the 1940's and known as 'The Bungay and District Chamber of Trade and Commerce'.
It is an unincorporated association of members which aims to promote trade and tourism in Bungay and the surrounding area for the benefit of local businesses.  We believe that a strong business association benefits all businesses who then contribute to a strong local economy which in turn benefits residents and visitors.
BEBA runs the annual street markets in town and last year organised the Bungay Food and Drink Festival which launched a new Food & Drink Street Market to be held each October.
We also run this website which aims to attract visitors to the town, providing them with information on the many attractions we have here.
We  work closely with Bungay Town Council, East Suffolk Council and our District and County Councillors where we can provide support and help promote all activities which help Bungay thrive.
We worked with Bungay Town Council and East Suffolk Council to produce a Town Plan for Bungay to help focus our efforts on building for the future and we support the Bungay Town Neighbourhood Plan and, following on from that, a new promotional campaign for Bungay.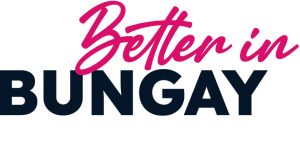 Through these networks we are able to inform Members of new opportunities as they arise, whether that be grant funding, businesses training or more general information.
We are members of the Suffolk Coast Destination Management Organisation and work closely with them in promoting events and attractions to visitors to the region where they pertain to Bungay.
BEBA is a non-political organisation and we welcome members whatever their demographic with the only criteria being that they must own or run a business in Bungay or its immediate environs.  We are a friendly bunch and members may participate in meetings and events as much or as little as they wish.
We meet on the 3rd Wednesday of the month at the Old Bank Tea Rooms. Membership is currently £25 and our officers are elected, or re-elected annually at our AGM in March.