Who would have thought that starting a new business in the middle of a lockdown would be a good idea? But that's exactly what Paul Holland and Philip Gilham, of Stow Fen Brewing Co. did.
They began trading in June 2020 with their own handcrafted beers which was much appreciated by all who enjoy a good drop of beer.
Located at Fen View on the Flixton Road, Stow Fen are just up the road from Fen Farm and Three Willows Garden Centre and is part of Paul's grandfather's farm. Paul is the third generation of Hollands here and he hopes to expand the business to include an on-site beer shop in due course. Perhaps the fourth generation, in the form of his son Harrison, will take the business even further! In the meantime the business is already expanding into supplying pubs, clubs and hotels.
Paul, along with his niece Daisy, designs the labels and pump clips while Phil is the master brewer in the business. They use only the most expensive malts and hops, most of which is local to Suffolk and Norfolk.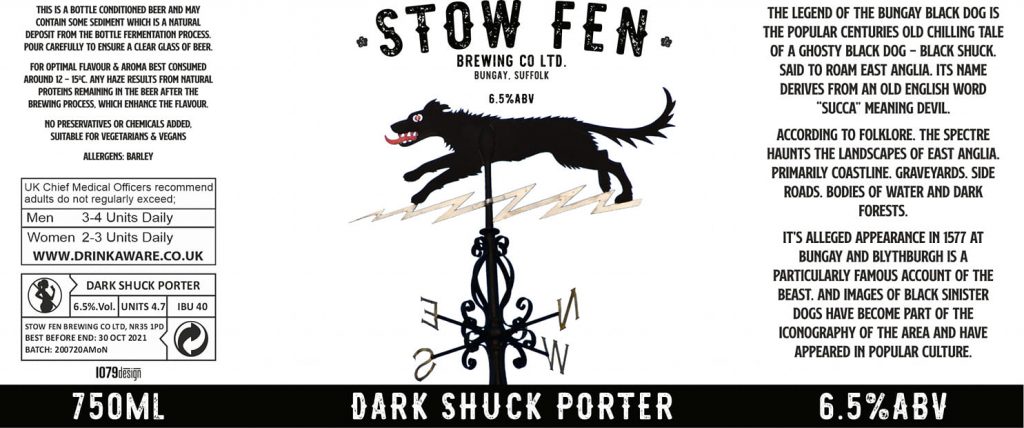 The brewing process takes around 4 hours. Water is boiled and transferred into the mash tun at 70 degrees and the malts are added. it is stirred for an hour and then the liquor is transferred into the kettle and simmered for an hour with the hops added. It is then transferred through a heat exchanger to drop the temperature to 20 degrees and the yeast is added. The fermentation process takes 3 to 5 days and is then transferred into the cask.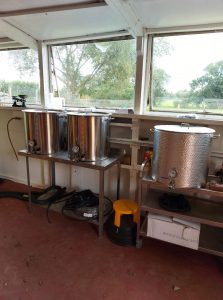 All this gets turned into the  6 draught beers they have at the moment: Broadwater Gold 4.2 abv, Angels Way Amber 4.4 abv, Stock Bridge Best 4.6 abv, Twisted Oak I.P.A.5.0 abv Wolds E.S.B. 5.2abv and Mouldings Porter 6.5abv
They also have 4 Hand Crafted bottled beers. They all come in a 750ml amber bottle with a swing stopper. Dark Shuck Porter 6.5 abv, Sunburst Gold 6.5 abv, Chestnut Stag and Fox Red 8.0 abv. Some of the names are chosen by the breweries loyal customers.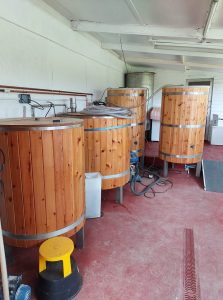 Customers can just turn up to buy either the draught or bottled beers and there is parking on site. Brewery tours are available, but these have to be booked in advance.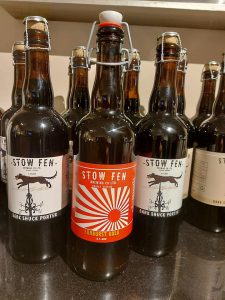 Web: www.stowfenbrewingcoltd.co.uk/
Tel: 07775 279181
Email: stowfenbrewingco@gmail.com