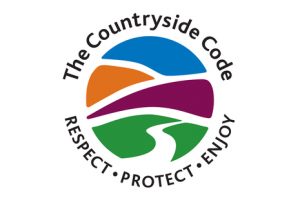 We've all been shocked by images of litter left by visitors to our countryside – and the issue of dog-poo regularly comes up on local newsgroup pages.
Natural England has now issued a new Countryside Code.  You can read all about it here
There is a leaflet too which you can download here. countryside-code-leaflet
We'd like to highlight the following as this is particularly relevant to our area:
Farming, livestock and wild animals
Your actions can affect other people's lives and livelihoods.
Co-operate with people working in the countryside. For example, follow the farmer's directions when animals are being moved or gathered. This helps keep everybody safe.
Leave gates and property as you find them or follow instructions on signs. When in a group, make sure the last person knows how to leave the gates. Farmers close gates to keep animals in or leave them open to give access to food and water. Do not interfere with farm machinery, horses or livestock. If you think a farm animal is in distress, try to alert the farmer.
Give wild animals, livestock and horses plenty of space. Their behaviour can be unpredictable, especially when they are with their young and you could get hurt.
Do not feed livestock, horses or wild animals as it can cause them harm.
Protect the environment
take your litter home – leave no trace of your visit
take care with BBQs and do not light fires
always keep dogs under control and in sight
dog poo – bag it and bin it – any public waste bin will do
care for nature – do not cause damage or disturbance
We all have a responsibility to protect our countryside and open spaces for current and future generations.
Care for nature – do not cause damage or disturbance. Leave rocks, stone, plants and trees as you find them and take care not to disturb wildlife including birds that nest on the ground.
Do not disturb ruins or historic sites – our heritage in the natural and built environment is important.
All visitors are welcome and Bungay loves showing itself off, so we hope all visitors have a lovely time whilst here! Leave nothing but your good wishes!