The first Artisan and Producers' Market was held on Saturday July 23rd on the Butter Cross, on a perfect Summer day.
With around a dozen stalls, shoppers had plenty of things to try and buy.  The Producers Market is an ideal opportunity for local businesses without a shop front in town – or even those that do but who wish to highlight certain products – to showcase what they do and to market themselves to new customers.
The Market was opened by the Town Crier who also told us about the ancient Butter Cross itself, with its long history as a trading area for Bungay – presided over by Justice, to ensure fair trading.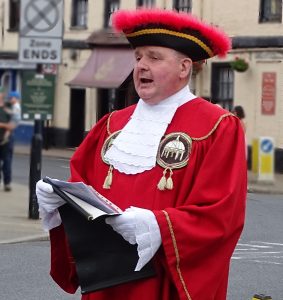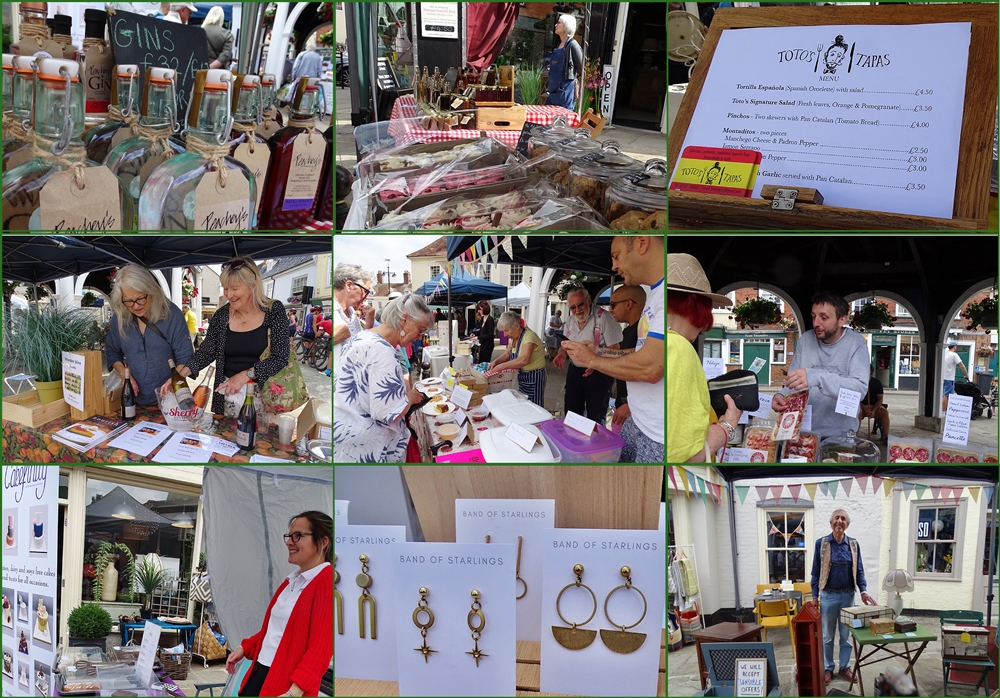 The next two Saturday Markets are on Saturday 27th August and Saturday 24th September with the autumn and winter dates to be arranged.
The Town Trust, with support from East Suffolk Council and Bungay Town Council, are the organisers.
For more information: bungaysaturdaymarkets@gmail.com