No visit to Bungay is complete without a visit to St. Peter's Brewery on the Bungay edge of the Saints at St.Peter, South Elmham.  The brewery, which exports its beers all over the world, sits in the grounds of the beautiful moated St. Peter's Hall which hosts various events throughout the year.  The brewery also offers tours although these, and the St.Peter's Hall events, are all in abeyance until we are Covid clear.  St. Peter's also regularly has a stall at Bungay's famous Street Markets.
The brewers founder and owner, John Murphy retired but found a group of private investors led by CEO Derek Jones. Mr. Jones plans on investing more at the brewery to maintain the quality of St. Peter's excellent beers whilst building the brand for the future.
You can read more about St. Peter's here.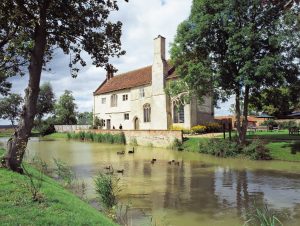 St. Peter's Hall