The Harleston & Waveney Valley Summer Art Trail
June 19 @ 10:00 am

-

5:00 pm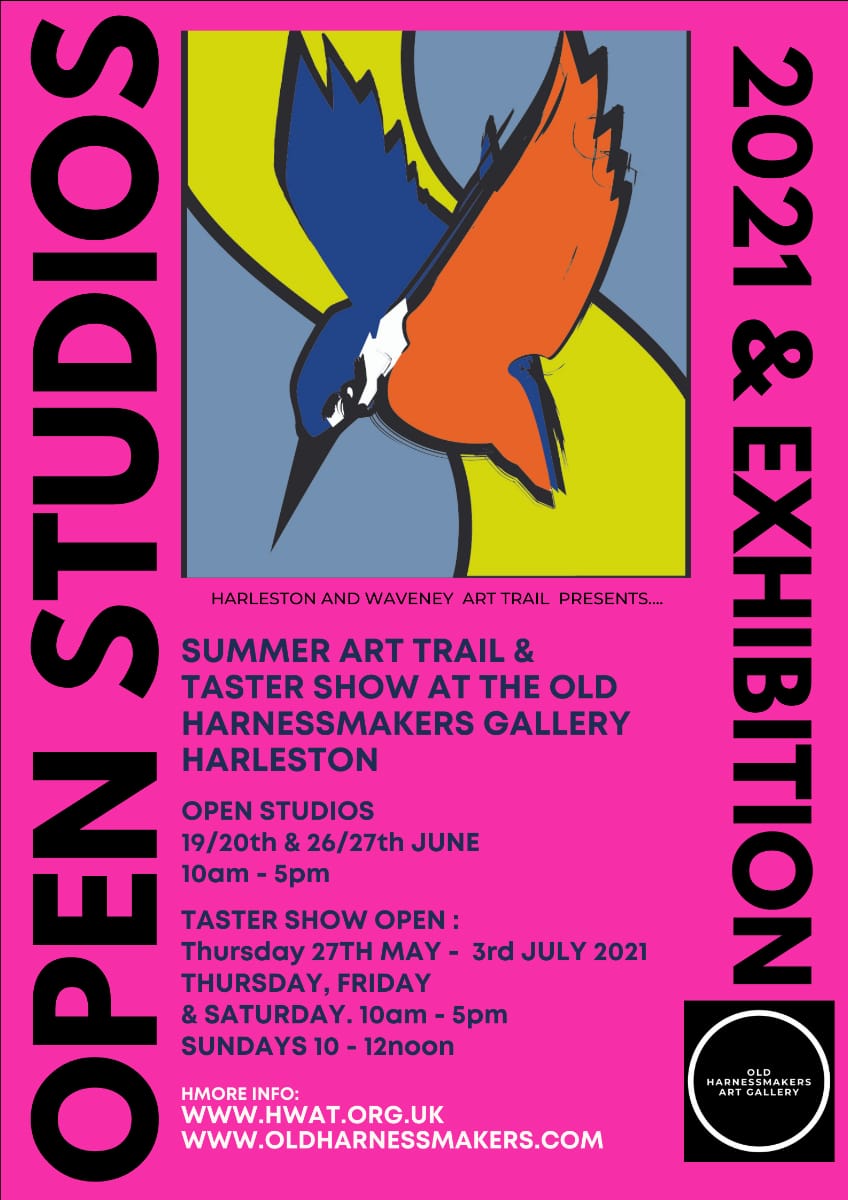 Eleven members' studios will be open over the weekends of 19th/20th and 26th/27th June. Those eleven members (with others) will also be exhibiting at The Old Harnessmakers Gallery in Harleston throughout the whole of June. You can also see their work, on a rolling monthly basis, in the window of Imperial Wine in Trinity Street, Bungay.
The artists participating in the trail are (in no particular order): Ingrid Duffy, Sara Johnson, Bobbie Watchorn, Nell Close, Kath Wallace, Carolyn Moulton, Rachel Wiles, Liz Taunt, Paul Zawadzki, Barbara Bernard and Lisa Henshall.
The two studios that are open in Bungay are Liz Taunt, at 16 Earsham Street and Paul Zawadski at 24A Upper Olland Street.  Both studios are open 10am – 4pm on all four days.
HWAT is a collective of professional artists living and working within a relatively small area of the central Waveney Valley.  They are a selected group – maintaining quality and high standards within a variety of disciplines. They open our studios to the public annually, offering works for sale, and generating interest and understanding between the local community, the artists and makers.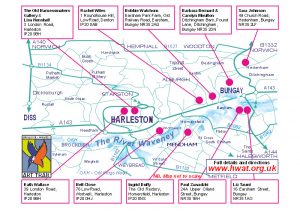 To see the exact location of each artist's studio click here.