Bungay's famous Christmas Lights were switched on, sadly with little ceremony*, on 20th November to bring much needed cheer to us all.  And they look beautiful.
Here are some pictures taken by Karen Leah, a local artist.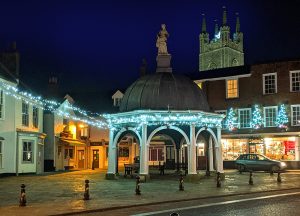 The Butter Cross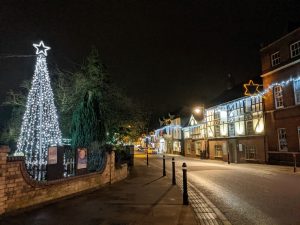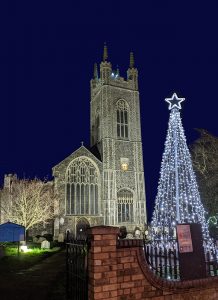 The Christmas tree by the War Memorial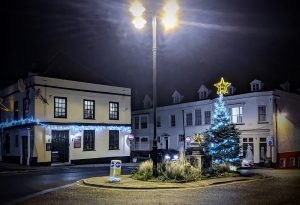 The Christmas Tree in front of the Three Tuns – with thanks to Sprake & Tyrell
* The Lights Committee have made a video of the speeches given by the Mayor and the Reeve as well as a tour of all the lights in town which you can see at  here.