An informal get-together for Bungay's many independent businesses was held at the Fisher Theatre on Tuesday 22nd February.
This was an opportunity for BEBA and the Town Council to talk about the work they have been doing together to improve the visitor experience of Bungay – starting with updating the old-fashioned signs in the town's three main car parks.
Back in 2019 East Suffolk Council commissioned People & Places to survey each of the market towns to see how they can all be given a lift.  The results were presented to the town councils and businesses associations in each of the towns and Bungay immediately got to work to see what could be done to improve things here.  Incentivised by the 'word cloud' that the survey produced – the larger letters being the more times that word was used – we wanted to ensure that, if the survey were to be done again in a few year's time – that word cloud would have a lot more positive words in it.  And although we like 'quaint' we would prefer the word 'vibrant' to be bigger!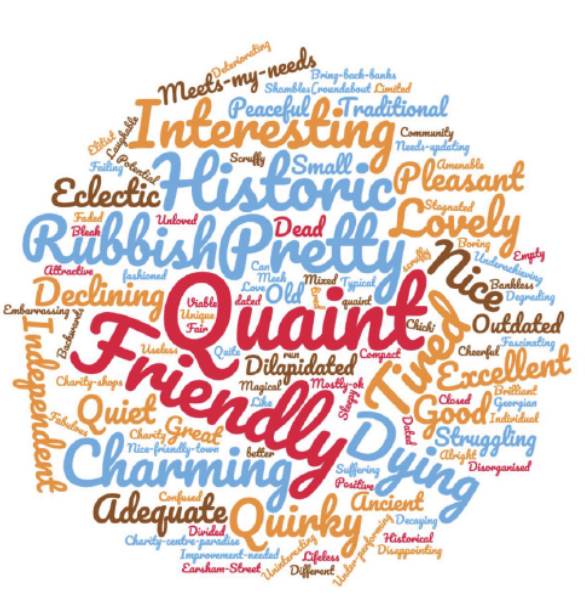 A steering group was formed between representatives from the Town Council and BEBA and one of the actions taken, aided by a grant from East Suffolk Council, was to take advice from a local marketing company.  This produced a campaign mark that can be used on new visitor information leaflets/signs and apps:

The story has been taken up by the Beccles & Bungay Journal.
And Radio Suffolk is covering the story on Monday 28th Feb on the Mark Murphy Breakfast Show!